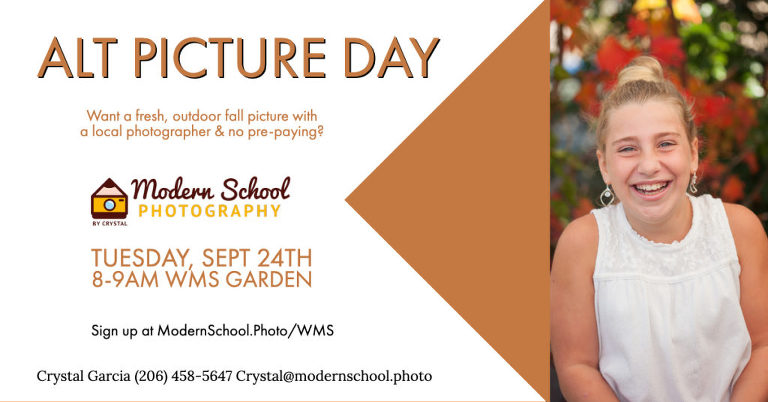 Sign up for my pop-up Alternative Picture Day at WMS!
After over 5 years in school photography for both private and public schools in Bellingham, I am hoping to become the school photographer in more area schools, including Whatcom Middle School. While this was not possible for this school year when I inquired, I have so many Whatcom students coming by Columbia Elementary School on their school picture day so they can continue to get the same quality school photos they are used to, with easy, post shoot ordering.
No pre-paying, no envelopes to return. I email your family a link to view and order photos in under 3 days from your Picture Day. This year I am offering an Alternative School Picture Day at WMS to create easy access to quality, fresh, outdoor photos with no pre-paying for students.
Sign up below and have your student show up between 8AM and 9AM on Tuesday, September 24th in the school garden. Due to lab bulk ordering rules, no siblings, props or pets will be allowed in photographs. For information on family and sibling sessions please visit CrystalGarcia.com.